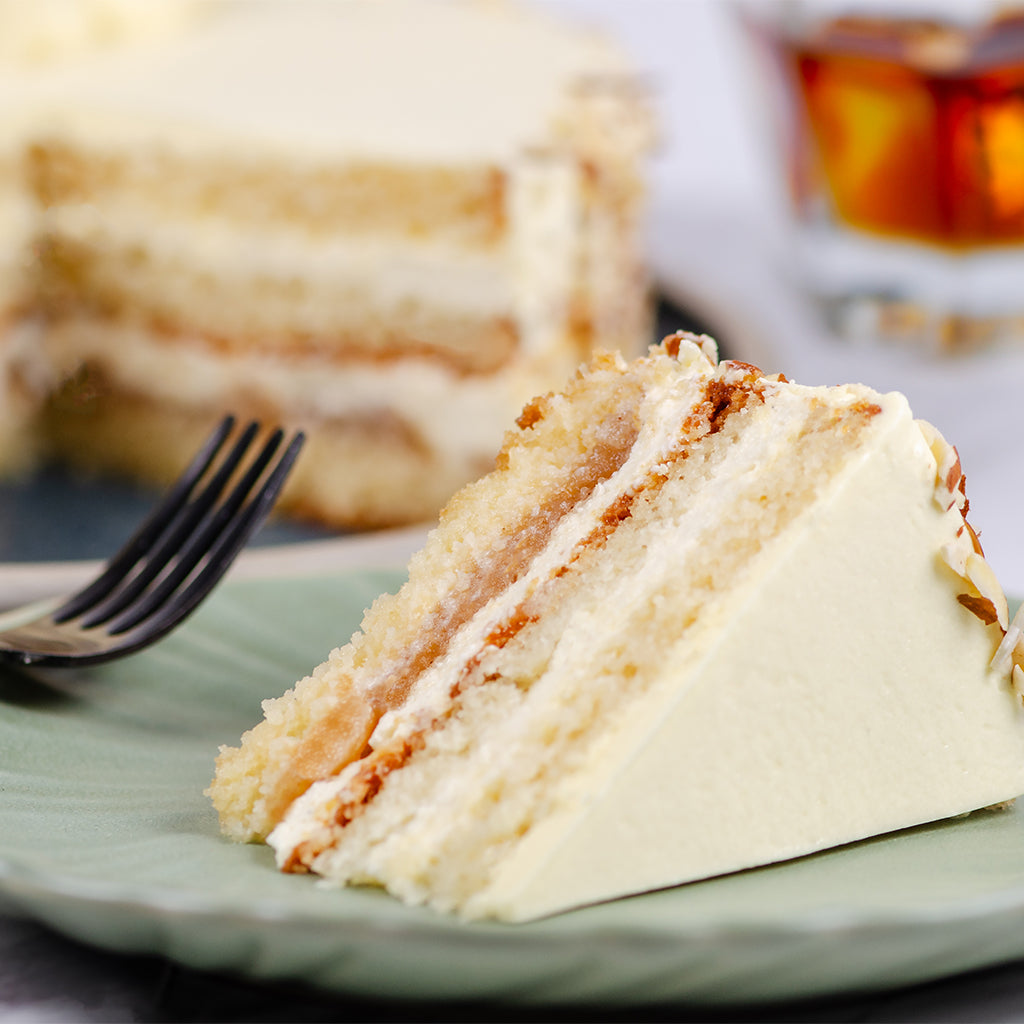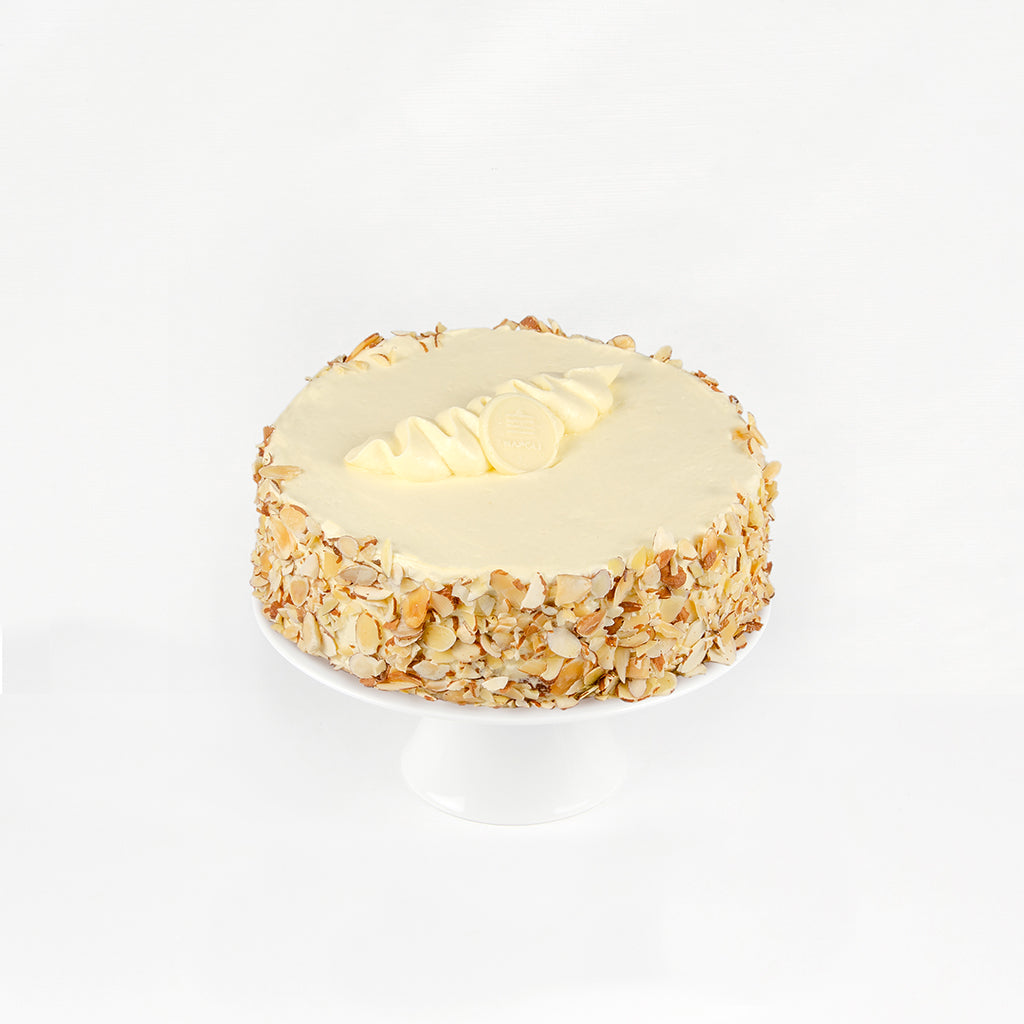 Amaretto Pear Cake
Introducing La Rocca's newest creation - the Amaretto Pear Cake, a heavenly creation featuring one of Italy's most popular digestifs. A light vanilla cake and house-made vanilla bean amaretto mousse are layered with pear filling cooked in a unique blend of spices. Perfect for any occasion, indulge in the sweet sensation of our Amaretto Pear Cake and make your moments unforgettable.

Contains: Egg, Milk, Soy, Almonds, Wheat.
May Contain: Peanuts, Sulphites, Other Treenuts Not Declared.