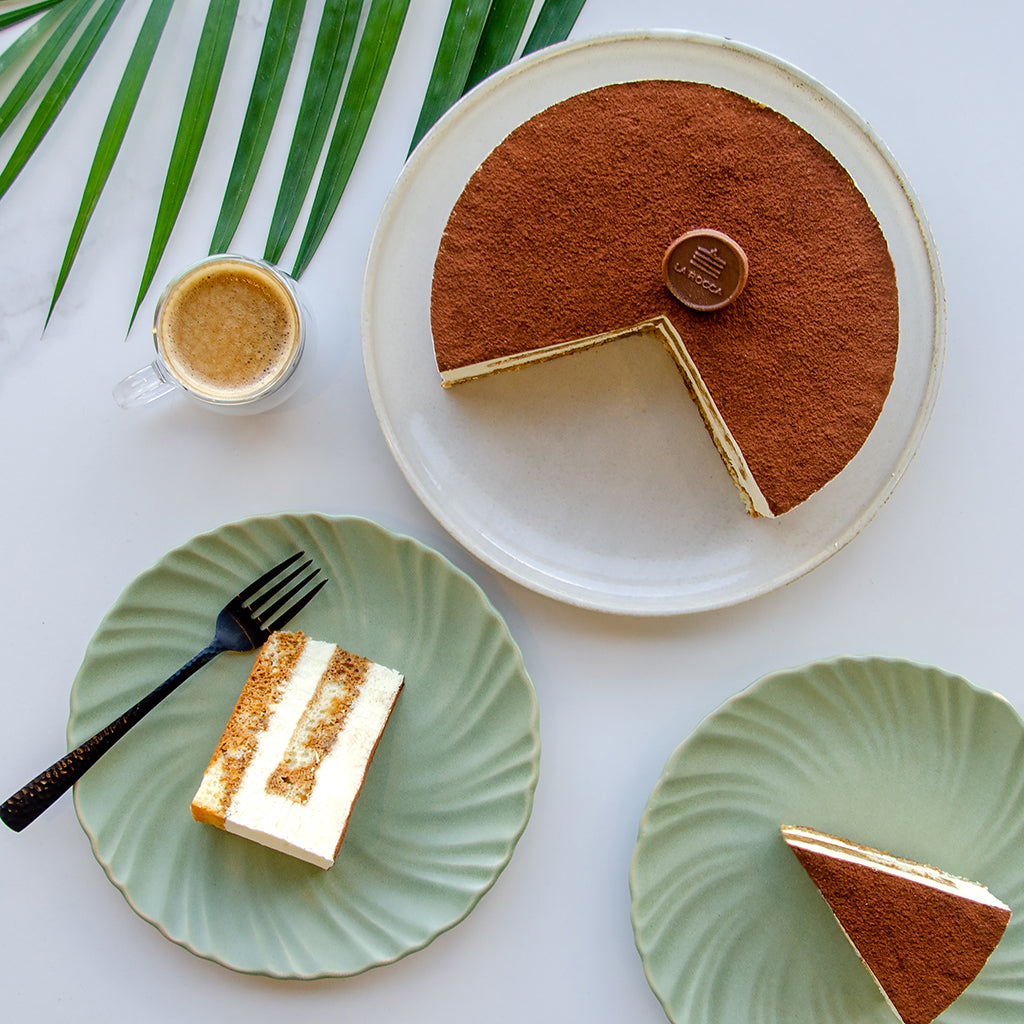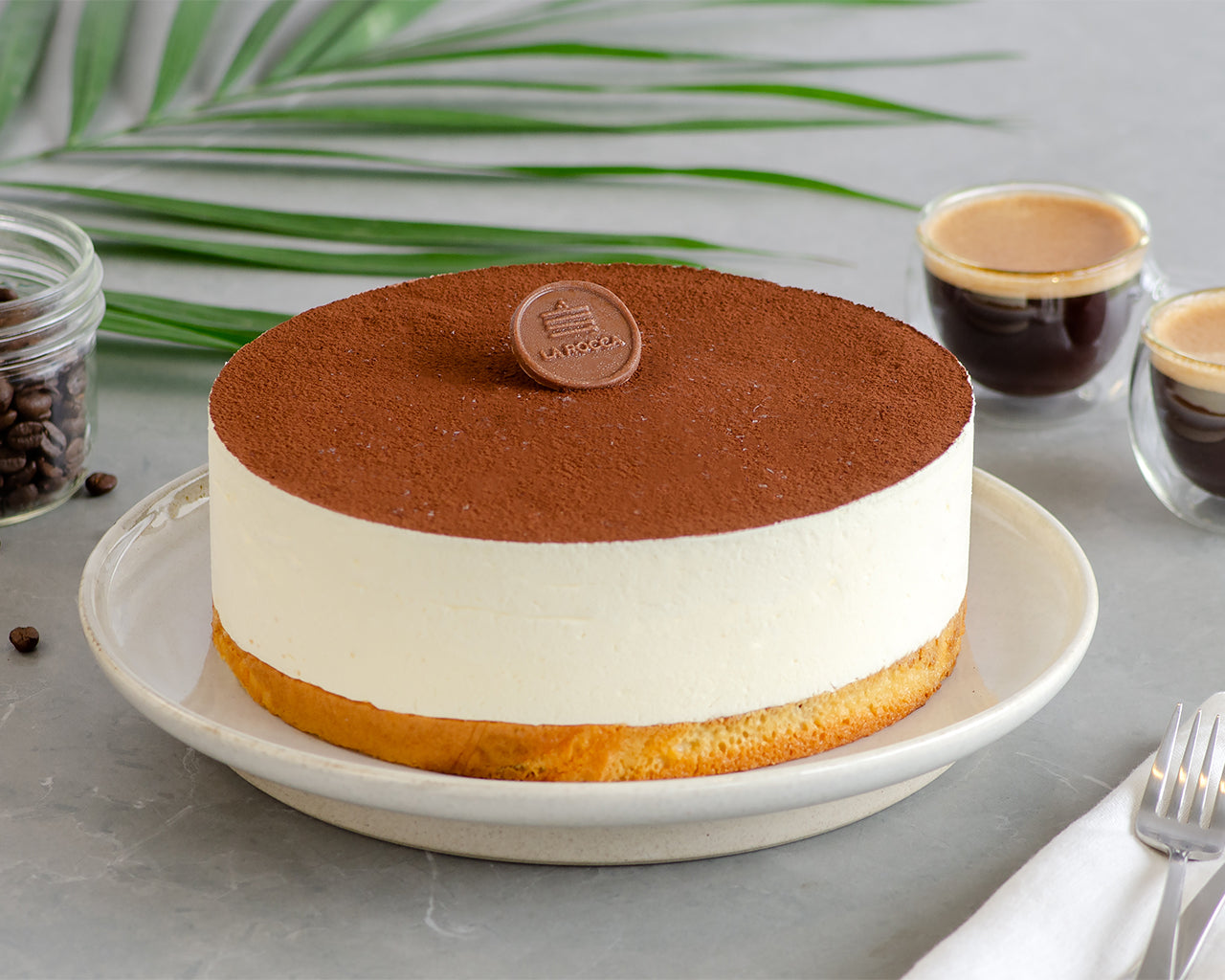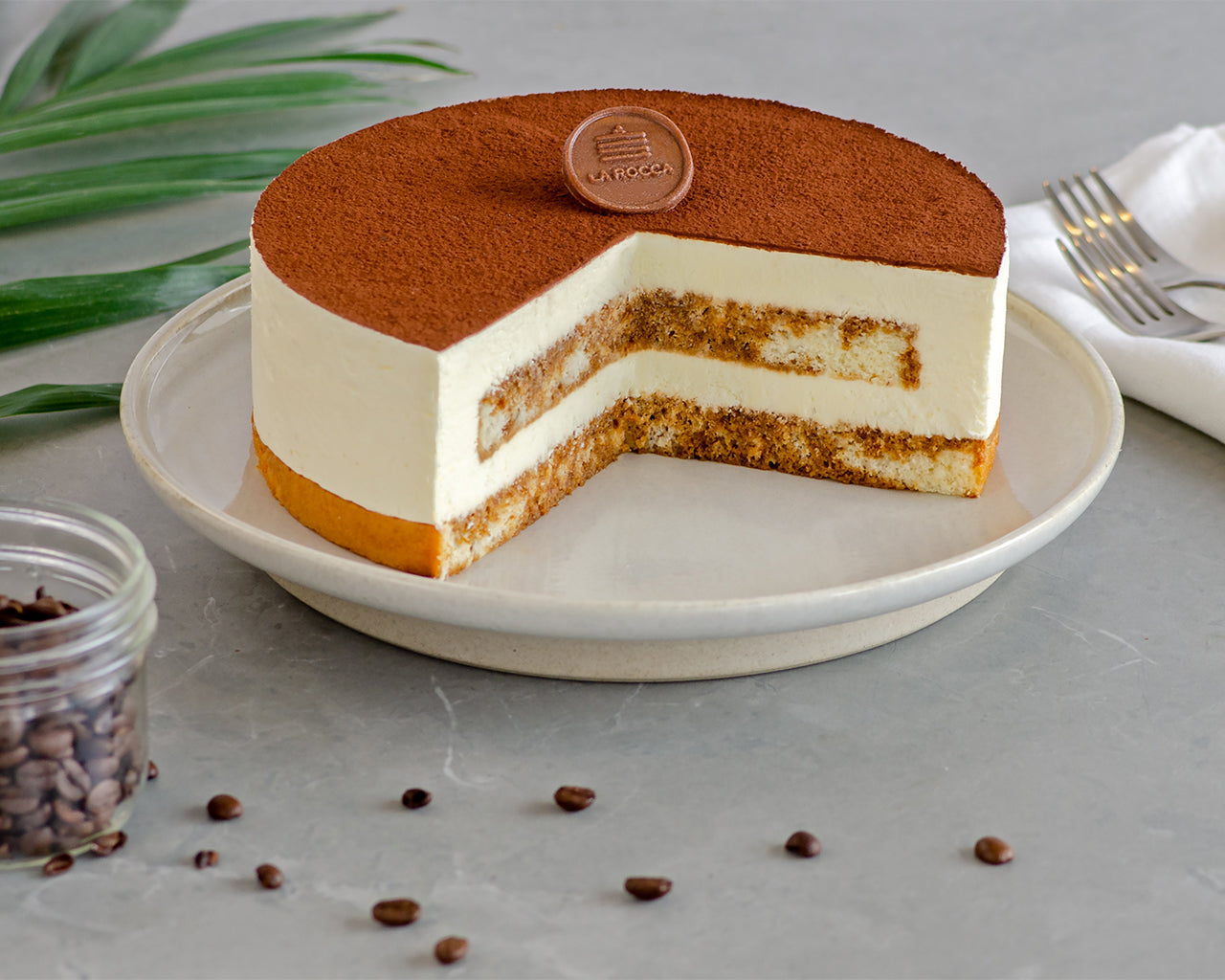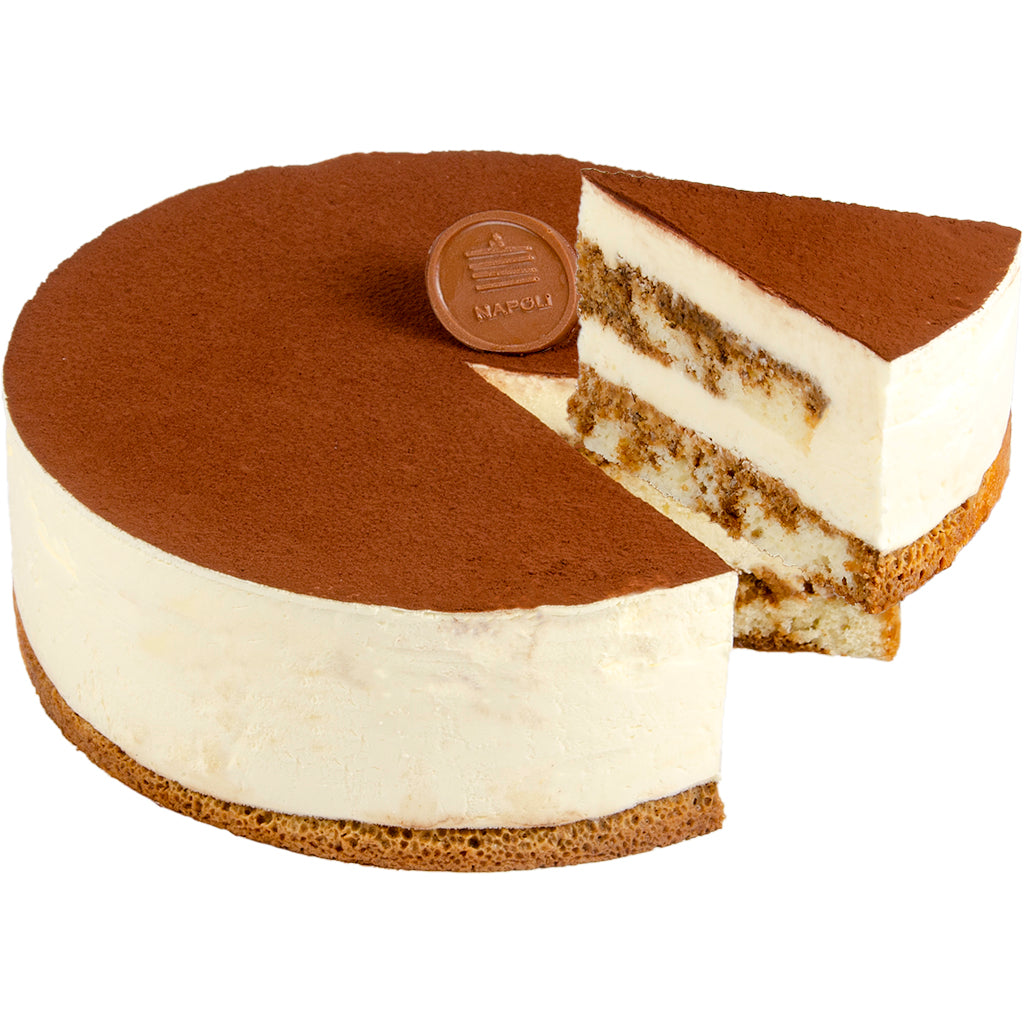 Tiramisu Cake
An elevated version of the Napoli original. The tiramisu is an elegant and rich layered Italian dessert made with vanilla cake soaked in La Rocca's own coffee and layered with a mascarpone cream cheese mousse. Dusted with a fine layer of cocoa. The grouping of diverse ingredients creates an intense yet refined dessert.

Contains: Egg, Milk, Soy, Wheat.
May Contain: Peanuts, Sulphites, Treenuts.