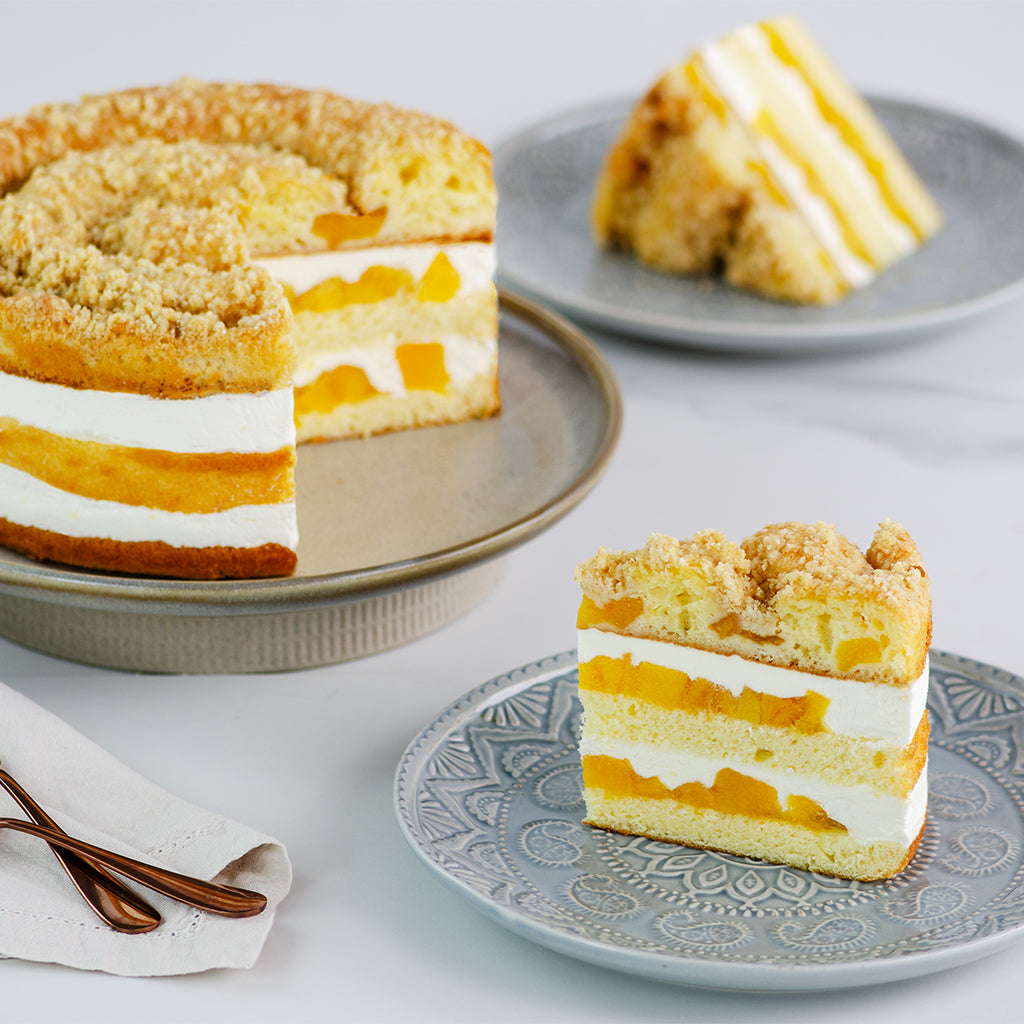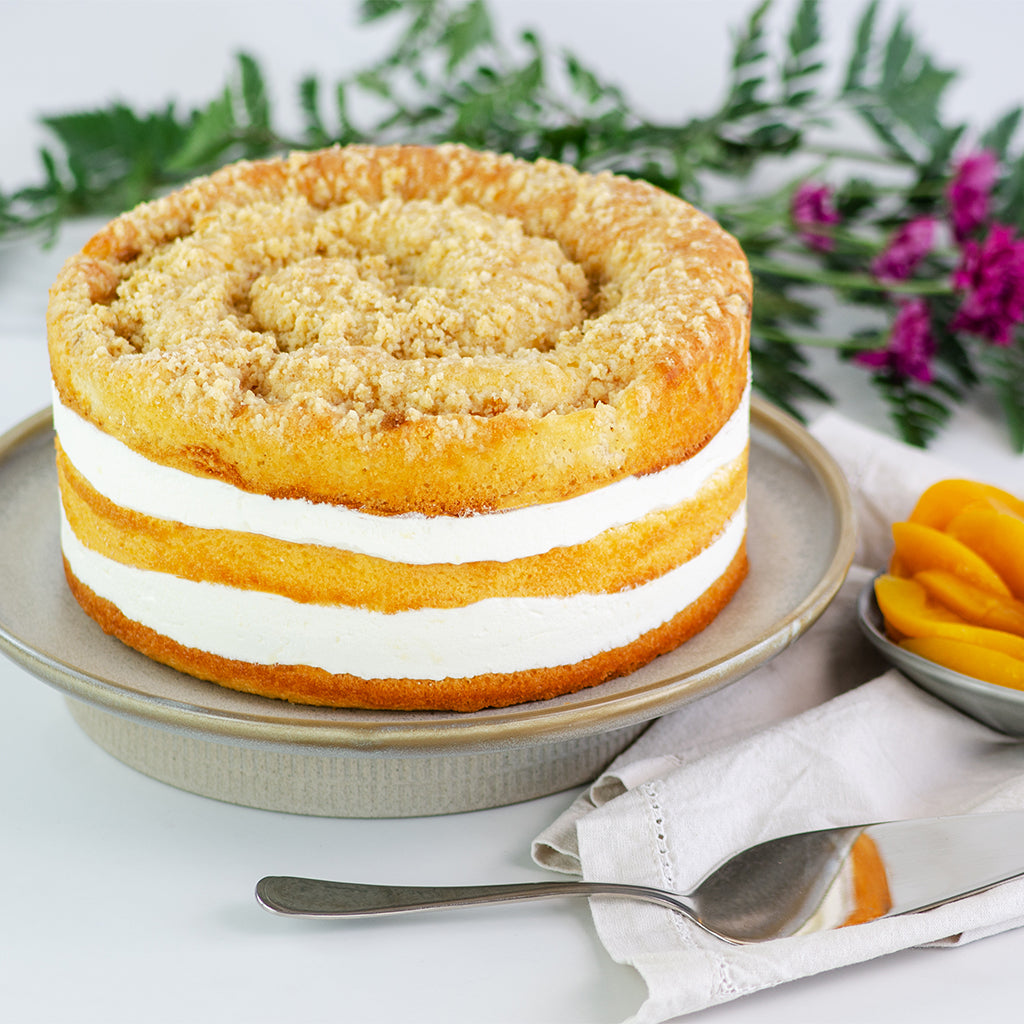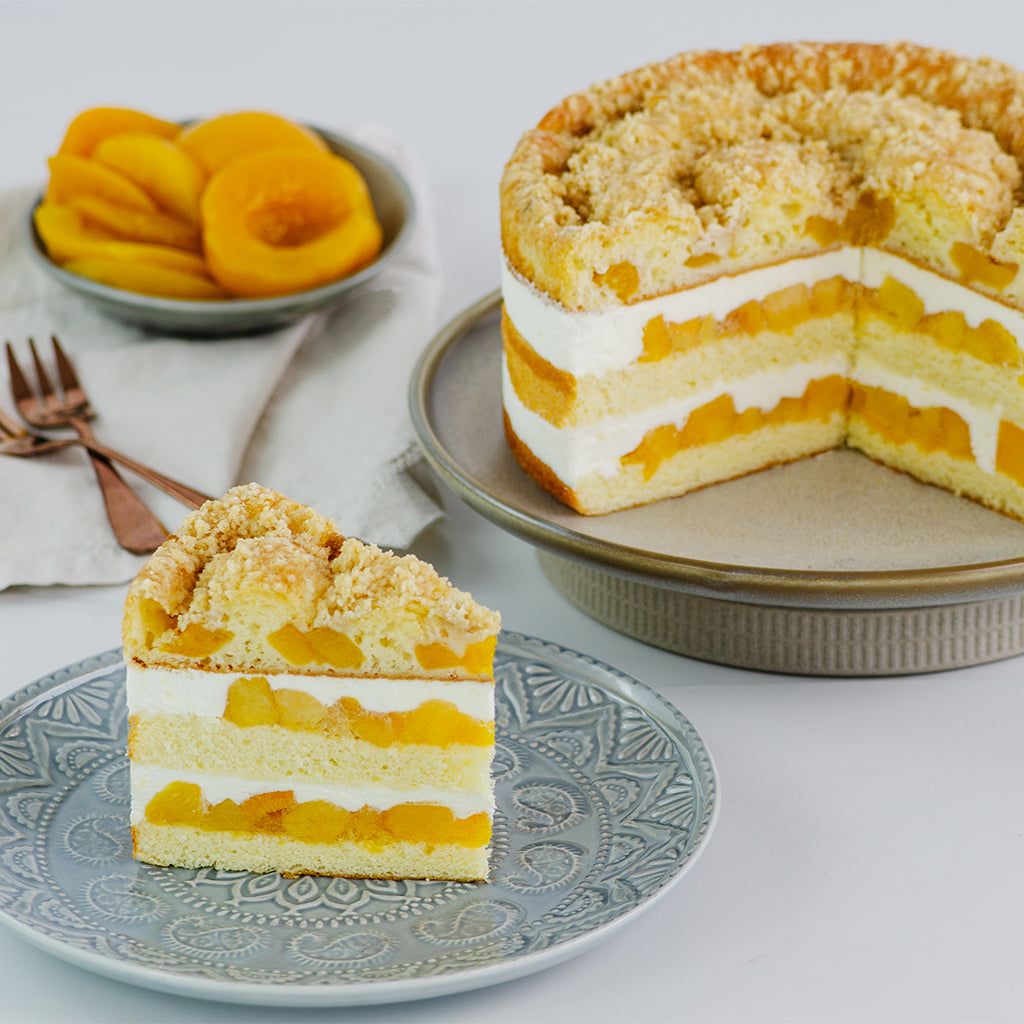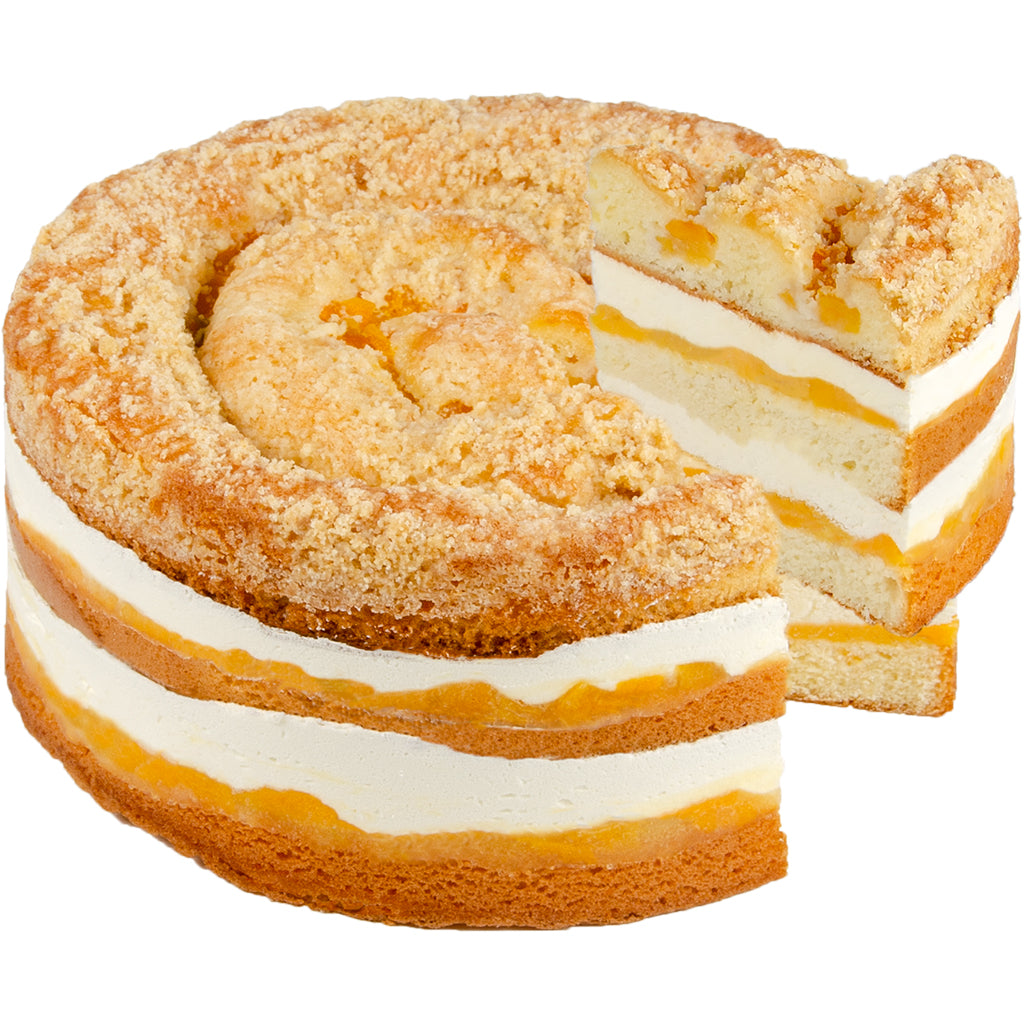 Peaches & Cream Cake
Nature's candy in my hand or can or a cake! Clingstone peach passion fruit compote is layered between delicate chiffon cake and fresh whipped cream. Topped with a vanilla cake baked with more peach compote and a brown sugar butter crumble.

Contains: Egg, Milk, Soy, Wheat.
May Contain: Peanuts, Sulphites, Treenuts.