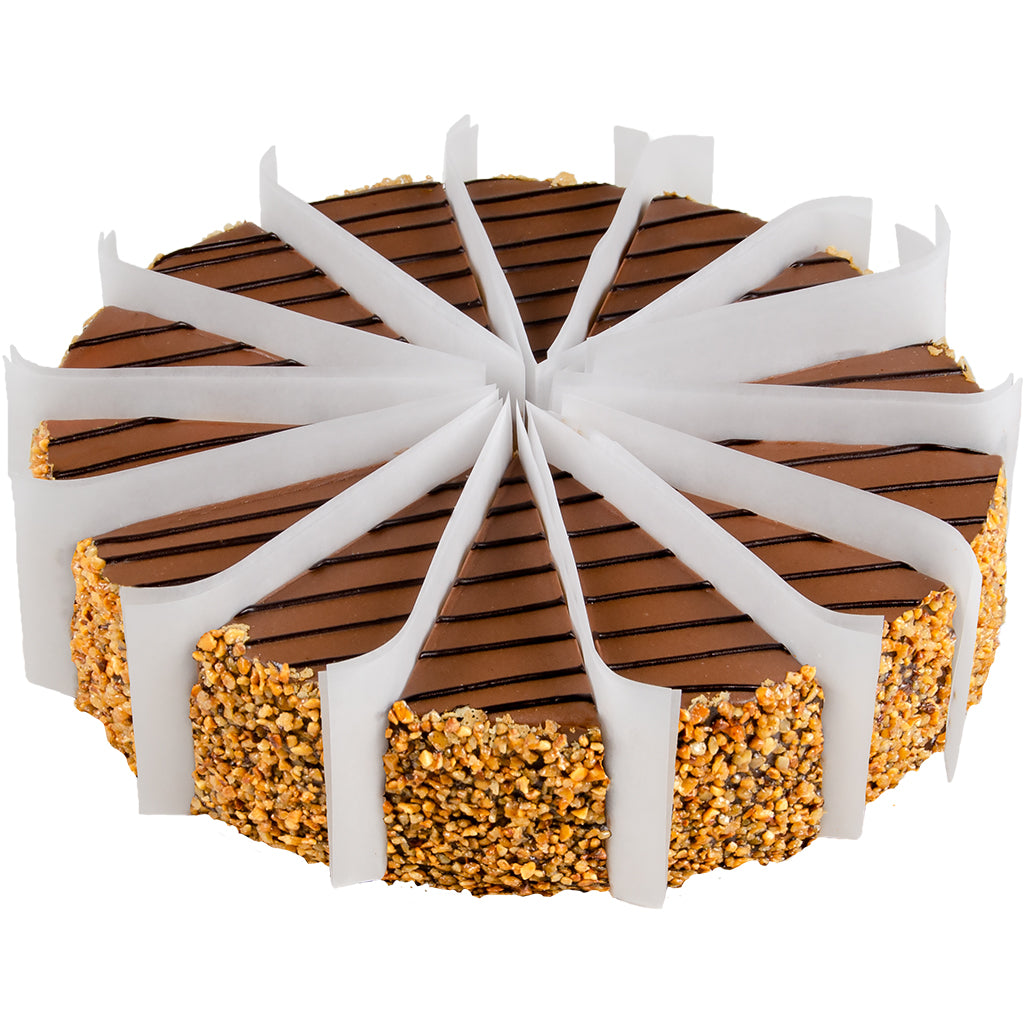 Pre-Sliced Hazelnut Crunch Cake
As a nod to our Napoletano roots, we've layered creamy roasted hazelnut praline mousse, vanilla cake, and a layer of crunchy gianduja royaltine to deliver a very satisfying texture. Finished with rich glaze and feuilletine.

Contains: Egg, Milk, Soy, Treenuts (Hazelnut), Wheat.
May Contain: Peanuts, Sulphites, Other Treenuts not declared.